Back
V
£2.99
CLEARANCE SALE – 30% OFF
Please note: No refunds or returns will be given on clearance sale items.
And, once they're gone, they're gone.
Wakame, with its tender dark green fronds, has a pleasing mild flavour and is versatile and easy to use in soups, salads and vegetable dishes.
Simply soak, cut into suitably sized pieces and add to your favourite dishes. It is especially delicious sauteed with onions or served with blanched greens. It combines well with fish baked in foil and is delicious added to a cucumber and citrus salad with a vinegar dressing. Wakame shares many of the nutritional benefits of its close relative kombu, although it contains less iodine and more magnesium. Wakame, like kombu, has the ability to soften the fibres of foods it is cooked with.
Clearspring Wakame is Undaria pinnatifida, a brown seaweed, cultivated and dried in Japan.
For ingredients and allergens, see product information below.
Country of origin: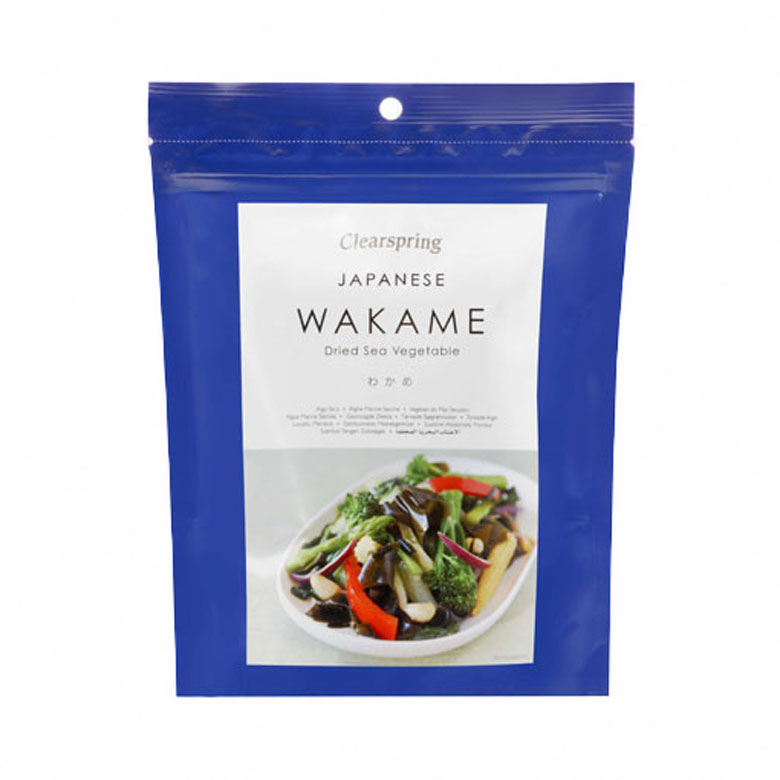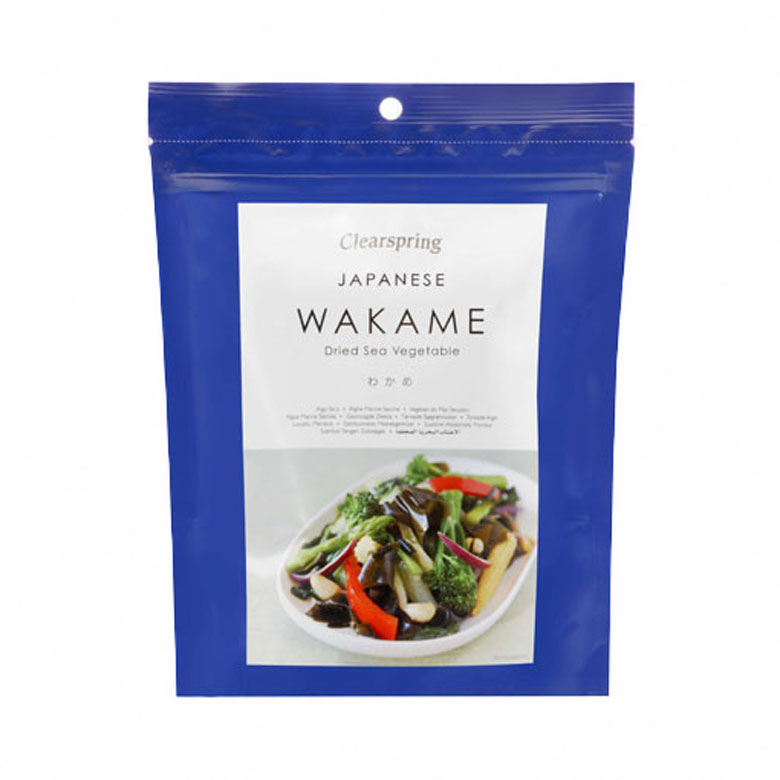 What's in this collection
Product information
Ingredients list
Dried Wakame sea vegetable (Undaria pinnatifida).

Storage details
Store in a cool, dark, dry, place.
Processor
Essential Trading Co-operative
Using Product and Allergen information
Product information is provided here as part of our effort to give you the best possible online shopping experience. We take great care in preparing this information and checking it with the producer. However, the information provided here is not intended to be a substitute for reading the product's actual labelling once you receive it. Whilst we continually aim to update the information with the very latest data provided by producers, there may be some cases where it is subject to change. Equilibrium Markets is unable to accept liability for any incorrect information provided. Your statutory rights are not affected. If you require more product information than appears here, please contact the producer directly.