Back
Organic Buckwheat Soba Noodles Clearspring
V
£3.99
Delicious versatile wheat free noodles with a rich, nutty buckwheat taste. It is known as 'Juwari Soba' in Japanese, meaning 100% soba.
The Japanese, after centuries of eating noodles, have developed a deep respect for soba. Soba (the Japanese name for buckwheat) noodles are primarily made from buckwheat, the amount can actually vary from 40% to 100% and it is the buckwheat which gives the noodles their characteristic dark colour and rich, nutty flavour. The difficulty of making noodles from flour with no gluten such as the Clearspring 100% buckwheat noodles has resulted in a traditional art developed around their manufacture by hand and requires dedication and experience.
Despite its name Buckwheat is completely unrelated to wheat and contains no gluten, in fact it is related to rhubarb and sorrel. The plant gives rise to triangular seeds after a short growing season which after careful milling give rise to a silky, beige coloured flour.
For ingredients and allergens, see product information below.
Country of origin: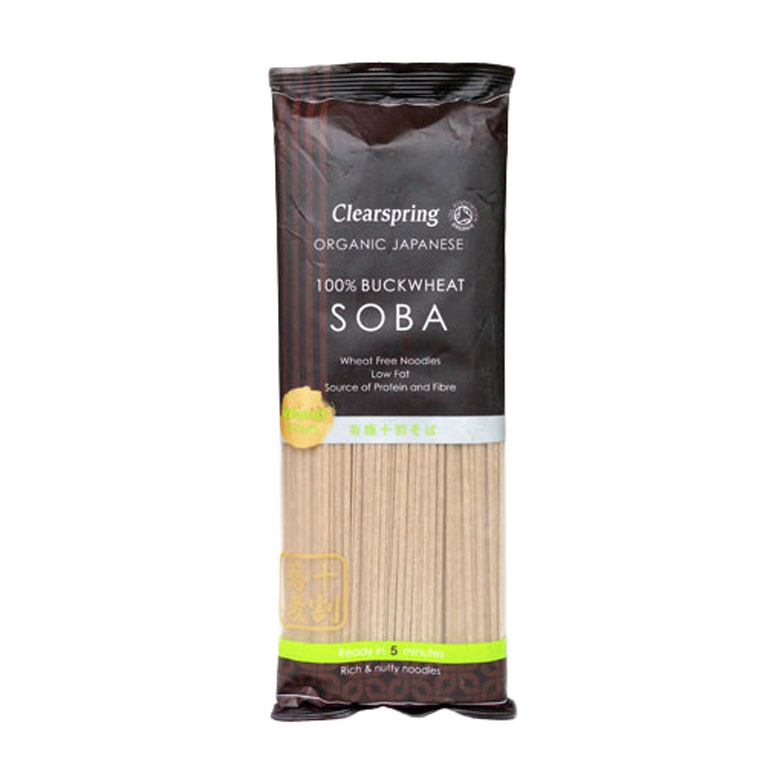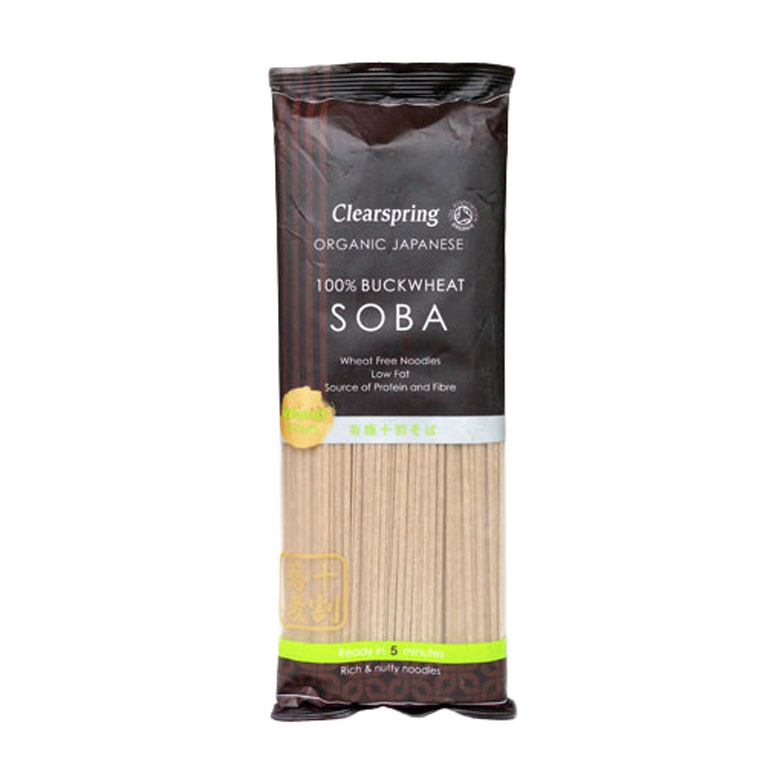 What's in this collection
Product information
Ingredients list
Whole buckwheat flour (98%), sea salt.

Storage details
Store in a cool, dark, dry, place.
Processor
Essential Trading Co-operative
Using Product and Allergen information
Product information is provided here as part of our effort to give you the best possible online shopping experience. We take great care in preparing this information and checking it with the producer. However, the information provided here is not intended to be a substitute for reading the product's actual labelling once you receive it. Whilst we continually aim to update the information with the very latest data provided by producers, there may be some cases where it is subject to change. Equilibrium Markets is unable to accept liability for any incorrect information provided. Your statutory rights are not affected. If you require more product information than appears here, please contact the producer directly.