Back
V
£3.06
With its fresh, zesty taste Clearspring Sushi Ginger stimulates the appetite and invigorates the taste buds. It can be eaten straight from the pack, and is so named because it is almost always served with sushi or sashimi, to cleanse the palate between mouthfuls.
Clearspring Sushi Ginger combines well with both Western and Asian dishes. Cut into slivers and add to salads, fried rice or noodles, and stir-fries or use straight from the pack as the perfect complement for tempura and other fried foods, fish and, of course, sushi!
It has a superb flavour and has been prepared from young, tender ginger roots, thinly sliced, briefly salt-pressed then pickled in high quality rice vinegar. It is unsweetened and its colour comes naturally from red shiso herb. In contrast, the ginger pickles found in sushi bars and take-away sushi packs invariably contain sugar, dyes and cheap vinegar.
For ingredients and allergens, see product information below.
Country of origin: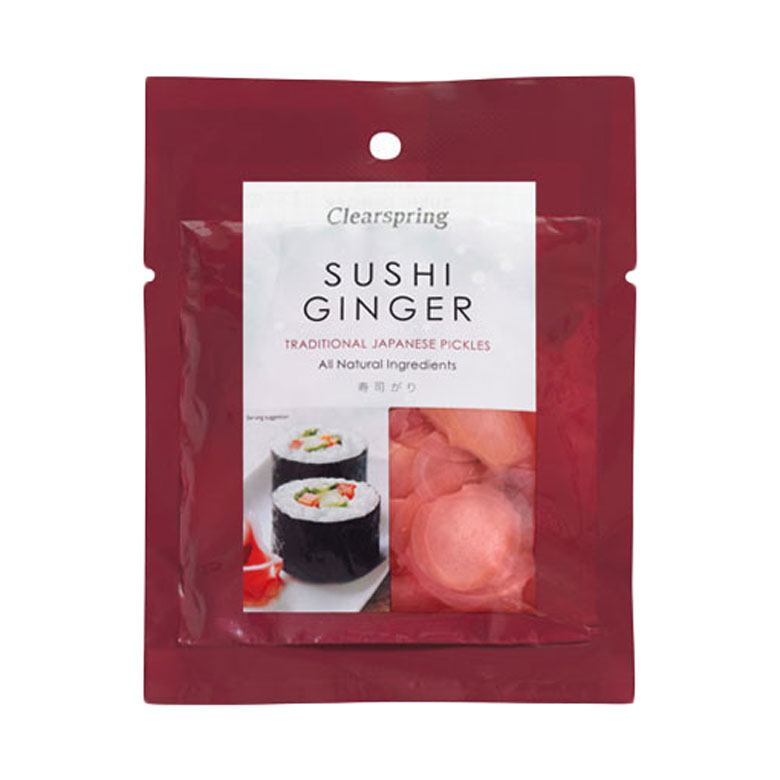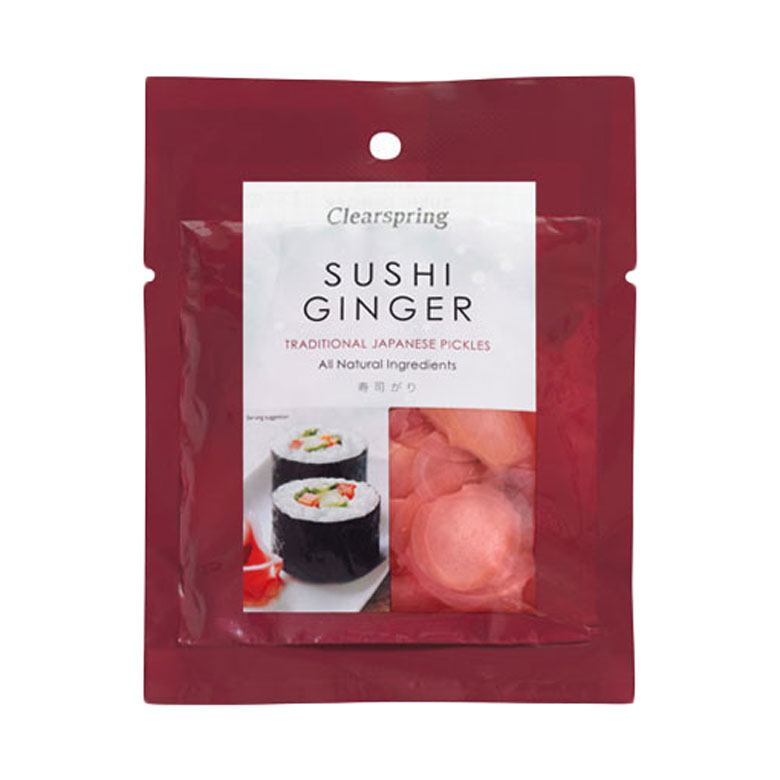 What's in this collection
Product information
Ingredients list
Fresh ginger root (78%), rice vinegar (water, rice), shiso (perilla) leaves, sea salt.

Processor
Essential Trading Co-operative
Using Product and Allergen information
Product information is provided here as part of our effort to give you the best possible online shopping experience. We take great care in preparing this information and checking it with the producer. However, the information provided here is not intended to be a substitute for reading the product's actual labelling once you receive it. Whilst we continually aim to update the information with the very latest data provided by producers, there may be some cases where it is subject to change. Equilibrium Markets is unable to accept liability for any incorrect information provided. Your statutory rights are not affected. If you require more product information than appears here, please contact the producer directly.